The Islands of Hawaii
Hawaii, a group of tropical islands located two thousand miles from the mainland of the United States. This state holds 137 volcanic islands, five of which are livable. These five islands are known as Maui, Lana'i, Moloka'i, O'ahu, and Kaua'i. They are all fascinating in their own way by having beautiful beaches, majestic mountains to hike, clear waters, and incredibly fresh food. Below, the five islands will be listed with interesting facts about each and activities you should try if you ever have the chance to visit.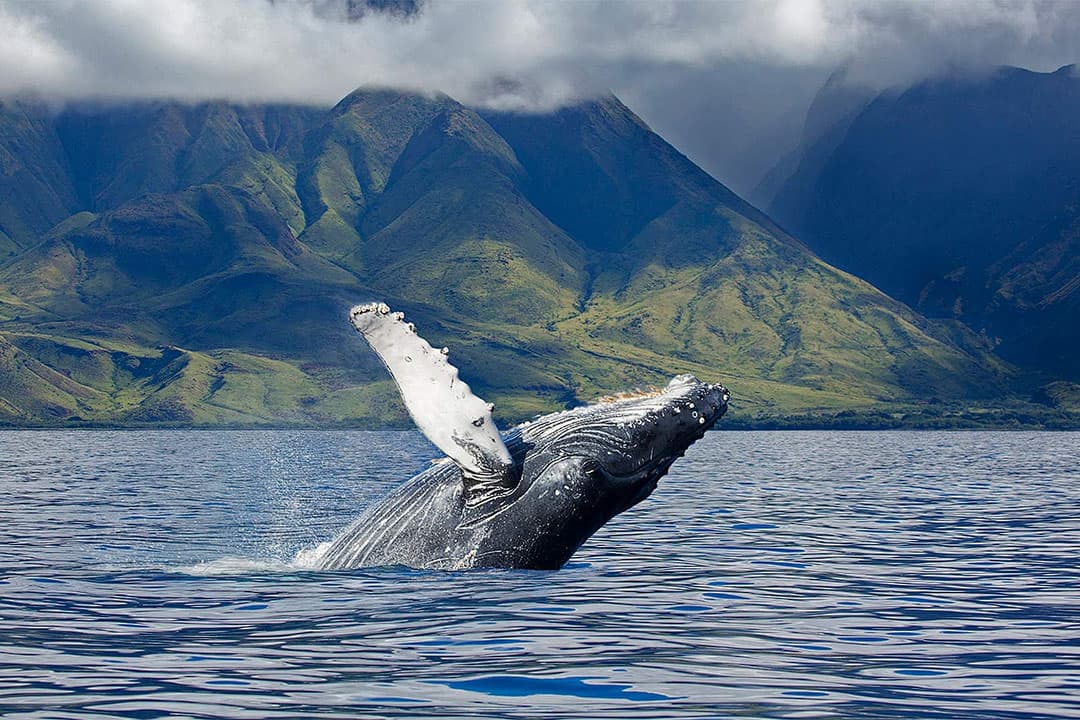 Maui- Maui, also known as "Valley Isle," is the second largest island of Hawaii and has multiple activities to do that could keep you occupied for weeks, which is why it is the most visited. The reason behind this nickname comes from the distinctive geography of the island. Most of the land sits only 200 feet above sea level but rises to 10,000 feet above sea level because of the monstrous mountains. If you happen to have a free day while visiting, you should try to experience The Road to Hana, an extremely popular destination on the island. While on The Road to Hana, your journey is filled with sights including hikes, the view of glorifying waterfalls, sacred pools, and black sand beaches. Driving the full circle around the mountain will give you the whole experience, but even stopping a few times will lead you to encounter some of the most astonishing sights. If you are visiting Maui between the months of December and April, you will be able to witness the migration of humpback whales from icy waters to the warm waters of Hawaii. Boat tours are available so that you can see these creatures up close, but you may even be able to see them from the beach. Maui is full of many unique features that you will likely not be able to see anywhere else in the world.  
Lana'i- With a population of only 5,000 people, Lana'i is known to be Hawaii's "Most Secluded Island" and "The Pineapple Island," after once being home to the world's largest pineapple plantations. On this island you can find many abandoned fishing villages since that was the islands main purpose in the 1800's. Once this idea failed the island was primarily used for cattle grazing until it was purchased in the 1900's and formed into a pineapple plantation. It was in the late 1900's that the island was purchased once again and luxury resorts, golf courses, and residents were formed. Although agriculture will always stay an important part of Lana'i, it is now known as an upscale tourist destination. When people visit the island, they have a feeling as if they are "off-grid" because of the 89,000 acres of countryside and secluded beaches. Lana'i may not be the most eventful island, but it is a place for you to distance yourself from the outside world and genuinely enjoy living in the moment.  
Moloka'i-  Moloka'i is Hawaii's fifth largest island, only thirty-eight miles long, home to the highest sea cliffs in the world and has the longest continuous fringing reef. With a high percentage of Hawaiian Natives occupying most of the island, few tourists visit. It is full of outdoor adventures including whale watching, snorkeling, and horse-back riding. When visiting the southern shore of Moloka'i, you can snorkel around the 28-mile reef that is full of different coral and sea creatures like the native honu, which is a Hawaiian sea turtle. While horse-back riding, they bring you to multiple historical landmarks of the island with a view of the ocean and mountains that make up the landscape of Monoka'i. Since most of the island is home to natives, there are certain tourist-friendly areas to visit, but still many activities to keep you busy for weeks.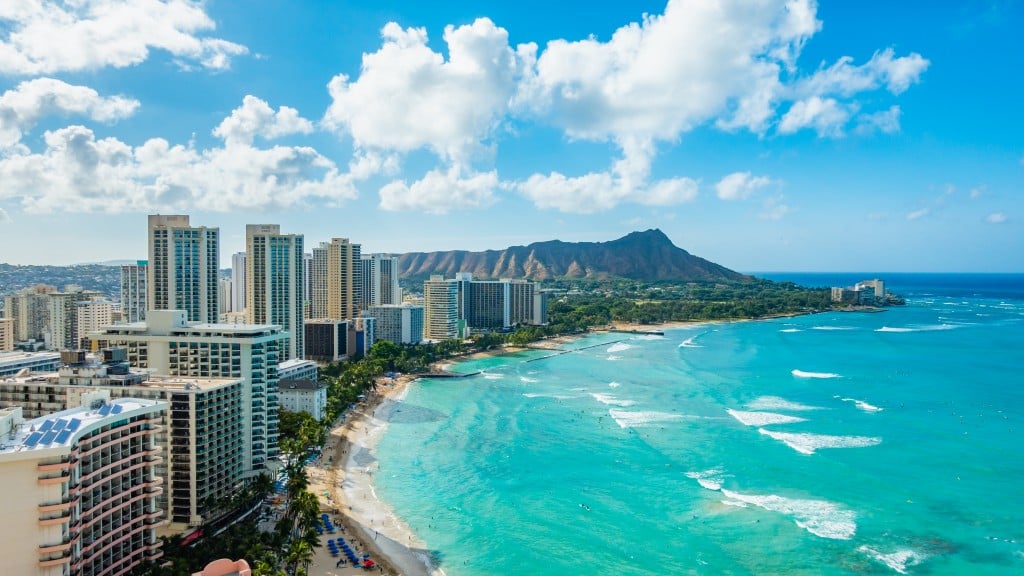 O'ahu- The island of O'ahu, also known as "The Gathering Place," is the third largest island of Hawaii and holds the most diverse population of the whole state. It has a great distinction between old and new, meaning you can be in the mountains hiking and minutes later you can be in the eventful city of Honolulu, which is Hawaii's capital. Depending on the beach you go to, you can experience high adventurous waves with amazing surfing, or settle waves for a swim. The most popular beaches are on the North Shore because of the clear water and various types of fish that you can see while spending your time there. Activities that take place on the island include snorkeling with sea turtles, sunset cruises, swimming with dolphins, and even shark dives off the North Shore. If you want to experience island life but still be near a large city, O'ahu is the place for you.  
Kaua'i- Kaua'i is the fourth largest island of the state holding over one million tourists yearly and has been nicknamed "The Garden Isle." This nickname was begun because of the incredible landscape of the island as it is made up of mostly rainforests and known for its colorful plants and drastic landscapes. While on the island of Kaua'i, everywhere you look is enjoyable scenery and it contains a laid back, relaxed atmosphere. In the northern part of the island, you will find yourself surrounded by mountains and hidden beaches that include many water activities. The southern part of Kaua'i is known for its sunny weather, shopping, and restaurants. One of the most popular activities is helicopter tours of the island that can be done with or without doors. While in the helicopter, you are flown between mountains, inside of non-active volcanoes, and to waterfalls. Many enjoy these rides because they can see exactly why Kaua'i is called, "The Garden Isle." Visit for yourself to experience the island's natural beauty.  
It is difficult to choose which island to go to when taking a trip to Hawaii, but after knowing more about each island and activities you can do to stay occupied, you may have an idea of where you want to travel next. 
Links Used for Article: 
https://en.wikipedia.org/wiki/Hawaii 
Maui- https://thehawaiivacationguide.com/what-maui-is-best-known-for/ 
Lana'i- https://www.britannica.com/place/Lanai   https://www.hawaii.com/islands/explore-lanai/ https://www.gohawaii.com/islands/lanai/things-to-do 
Moloka'i- https://www.writinghorseback.com/molokai-hawaii-mule-ride/ https://www.gohawaii.com/islands/molokai 
O'ahu- https://www.gohawaii.com/islands/oahu/things-to-do/land-activities  
Kaua'i- https://www.hawaii-guide.com/kauai/articles/all_about_kauai