Fun Things to do in Michigan Over Mid-Winter Break
5 Fun Places
Mid winter break is a good short break right after Christmas break and right before Spring break. Not everyone travels during this break, and if you are one of those people that aren't going anywhere, here are a few places you can go in Michigan!!!
1. Splash Universe Water Park Resort
This indoor water park is a great way to get out of the house over winter break. Its a great way for the whole family to hang out and go on different slides and pools. Especially since its indoor, its perfect for the winter time
2. Hands-On Museum
The hands on museum is a fun exhibit where you can interact with all different types of things. Not only is it a fun place for people to go, but it is a great way to learn more about science and explore.
3. Detroit institution of arts (DIA)
The DIA has one of the largest art collections in the United States. There is much to explore here with over 100 galleries. You wont find yourself bored over break going here, especially if you enjoy art.
4. Skiing at Pine Knob
This is a great place to check out if there is enough snow over break. Pine Knob has an elevation of 1,201 feet and is the highest hill in Southeastern Michigan. This Skiing hill is also home to more than one thing which includes DTE Energy Music Theater, Pine Knob Mansion, Pine Knob Golf Club, and residential homes.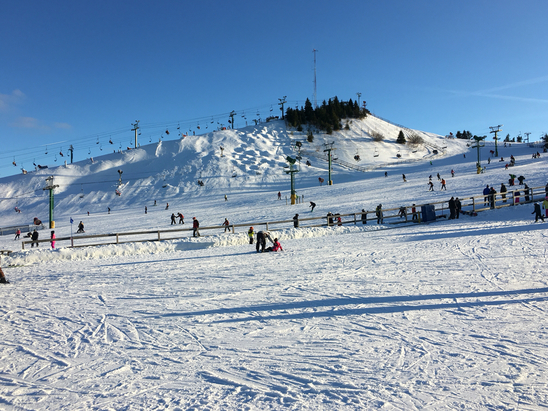 5. Bowling
Who doesn't love bowling?? Over winter break it would be a fun place to go with all of your fiends. There are many bowling alleys all over the state of Michigan. You could never go wrong.